Core 
This product requires a core charge for the Xtreme Direct Drum, once core is returned charge will be refunded.
Shipping 
The Full Billet kit is available to ship in 3-business days, UPS Express, UPS Ground, and local pickup.
The Full Billet Transmission Kit for Ford Power Stroke 5R110W (6.0L 2003-2007 and 6.4L 2008-2010)
Specifications 
Description 
The Full Billet kit is rated for 800-1000hp, it fits the Ford 5R110w 2003-2010.
This kit requires a basic understanding of transmission mechanics.
You will need a basic set of mechanic tools, a set of bushing drivers, and a spring compression kit.
This kit includes all the parts to replace old clutches and install to install new billet parts.
If you have any questions during the time of install give us a call for assistance.
We recommend purchasing the ATSG Manuel for the 5R110w along with this kit.
Options for TCS XHD (Xtreme Heavy Duty) Input shaft available.
Warranty 
The warranty on this kit includes shipping. If the product is damaged during
shipping we'll replace it. We do not cover any other damage however.
Fitment
Parts in this kit are year specific to fit your transmission. Billet parts will need to be assembled clutch packs and the direct drum are pretested and guaranteed to fit with OEM tolerances.
Full billet 5R110w rebuild kit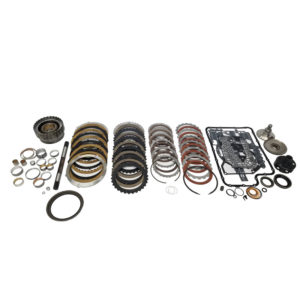 Full Billet 5R110w Rebuild kit. Machined to fit, designed to last
Product Brand: Warren Diesel
Product In-Stock: InStock