The 2022 Full Billet 5R110w Transmission for 6.0 Powerstroke and 6.4 Powerstrokes is warrantied to 1000hp, and includes the following:
Specifications
Description 
The 2022 Full Billet 5R110w for the 6.0 Powerstroke and 6.4 Powerstroke is a pure race transmission designed using parts from the
most reliable manufactures in America it is suitable for drag racing, sled pulling, and
recreational driving. Rated at 1000hp it is most suitable for  trucks with performance injectors,
large turbos and high horsepower tunes.The most common application for this model is racing.
Generally the Full Billet 5R110w is suited with a Goerend FAF (2000) stall converter. If a
higher or lower stall speed than listed is needed, contact us and we can customize your order.
Warranty
1000hp
5-year or 60-month warranty 
This product includes a 5-year combined warranty. This includes a 1-year unlimited warranty and a 4-year labor
warranty. Warranty limitations are as the following:
1-year Unlimited covers cost of transmission
4-year Labor covers cost of labor
Shipping is not part of the warranty
Warranty does not cover r&r
Warranty's get our newest hardware installed
Tuning 
We offer a free pack of tunes for this model transmission. Contact us through e-mail or phone and
request free tunes for your newly purchased transmission.
Shipping
Transmissions are shipped through freight companies. When ordering take into consideration if you
have a suitable location to unload (commercial locations are preferred.) If necessary request a lift gate.
Local Services 
If you are near to our location, a local service might be more economical for you. We offer local pick-ups
and free installs with a purchase of one of our transmissions.
Core
Customers will have 30 days to return core or will be charged an $500.00 core charge. If you
select to return core simply place your core transmission on the pallet you received the new transmission
on and contact us through e-mail or phone call, and we will pick the core transmission up with a freight company.
If you select to pay the core charge simply select pay core charge on the customization bar.
Products 
Our products include several manufactures including, Ford, Raybestos, Alto, Exody, Goerend, Recon,
Akzo Nobel, TransTec, some but not all are listed.
Colors
We offer special color options for our products. If you have a color that we do not already offer contact
us through e-mail or phone call, with a paint code ready and we will match that request. Our transmissions
are paint with Akzo Nobel single stage Urethane.
2022 Full Billet 5R110w Transmission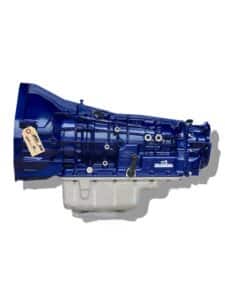 2022 Full Billet 5R110w. Built by hand, designed to last, ready to perform. Its got your name on it.
Product Brand: Warren Diesel
Product In-Stock: InStock